FREE Concerts in Fernhill Park
(NE 37th, north of Ainsworth)
6:30 P.M. – 8:15 P.M.
Children's Activities Begin at 6:15 P.M.
Friday, July 11th
TRIXY AND THE NASTIES
(Diva-Powered Motown & Funk)
Trixy and the Nasties is a Motown-infused Portland band with a little slice of funk. The seven members are comprised of a female lead vocalist backed by a six-piece horn and rhythm section that's quickly building a loyal and devoted following of fans. This band is just looking to have a good time with music that is fun, danceable, and high energy. Trixy (Angelene Green) captivates the audience with a honeyed stage presence combined with assertive vocals she delivers with a fiery lack of restraint. With influences ranging from jazz and funk to rock and roll, the members have played in such bands as Wheels in the Sky, Motet, Intervision, Joey Porter Funk Tributes, Supraphonics, Adult Education, Heavy Brothers, Philly's Phunkestra, Steely Dawn, Trio Subtonic, Dan Balmer, Superjazzers, Ben Darwish Quartet, and Echo Helstrom. The band members consist of Angelene Green a.k.a Trixy (vocals), Joshua Cliburn (alto/tenor saxophone), Marc Hutchinson (tenor/bari saxophone), Bruce Green (trombone), Randy Rollofson (drums), Bill Athens (bass), and Dave Lula (guitar).
Friday, July 18th
DEVIN PHILLIPS
(New Orleans Sax Wunderkind)
Born and reared in New Orleans, the cradle of jazz, Devin Phillips' intense affair with the saxophone began at the age of eight. At 14, he was accepted into the prestigious New Orleans Center for Creative Arts, whose alumni include Wynton and Branford Marsalis, Harry Connick, Jr. and Nicholas Payton. There, Devin trained in music theory and multi-styles composition, and he graduated in 2000 with top honors. Performing, touring and recording with top jazz artists, such as Wynton Marsalis, Eddie Palmieri, The Headhunters, the New Orleans Jazz Orchestra, musician Lenny Kravitz, and Los Hombres Caliente (with whom he recorded two award-winning albums) soon followed. His reputation as a sax man with intricate and rhythmically innovative sounds made him a popular feature at jazz festivals: France's Jazz de Vien Festival; Tokyo's JVC Jazz Festival; Itanbul's The Ruins; Spain's Barcelona Jazz Festival; the Netherlands' North Sea Jazz and the New Orleans Jazz Festival.
In 2005, Phillips formed New Orleans Straight Ahead. But in August, Hurricane Katrina muted the music. With all gone, save his sax, and his family scattered throughout the U.S., Phillips evacuated to Portland and reformed New Orleans Straight Ahead with other musician evacuees. Since opening the 2006 Portland Jazz Festival, his signature sound has not only been featured on KMHD-FM jazz radio specials and Northwest festivals, but also in newspaper and magazine articles, as well as online articles. His debut album with New Orleans Straight Ahead "Devin Phillips: Wade in the Water" is now out and available on cdbaby.com. Featuring six originals, four standards and two traditional numbers, the CD, also offers a cool video of the title cut. Notes Tim Duroche of the awarding-winning newspaper Willamette Week, the album "showcases his suave dynamics of musicality, showmanship and swagger – as noted in the tradition of jazz's cradle as it is caged in frenzied, jazz modernity."
Friday, July 25th
STRUEENDO NORTENO BANDA (can you put a tilde over the 2nd "n" in "Norteno)
(Northern Mexican Folk Music)
StruEendo Norteño Banda was founded in 2013. This is a group of 6 individuals with a mix of different musical instruments in the Mexican music genre. In July 2014 StruEendo is launching its 1st CD that goes by the title of "Nos Fuimos De Party" (We're Going To Party). While maintaining the Mexican music genre, StruEendo has mixed different kinds of musical sounds to create something unique and original.
In Spanish.
StruEndo Norteño Banda fue fundado en 2013. Este es un grupo de 6 individuos con diferentes instrumentos musicales en el género de música regional mexicana. En julio del 2014, StruEendo estará presentando su primera grabación discográfica que lleva el título "Nos Fuimos De Party". Mientras mantienen su género en la música regional mexicana, StruEendo ha fusionado diferentes tipos de sonidos para crear algo único y original.
Friday, August 1st
THE SHANGHAI WOOLIES
(Hot '20s & '30s Jazz & Pop)
The Shanghai Woolies play "hot music," 1920's and 30's jazz and pop of Chicago and New York City. The eight-piece ensemble, created by Pink Martini trumpeter Gavin Bondy, swims in the romance of Louis Armstrong, the mystery of Duke Ellington, the whimsy of Paul Whiteman, and the swing of Benny Goodman. They use a respectful, slightly unorthodox approach, inspired by the colorful liberation of the original. In the winter of '99, Gavin began birthing a new band that would include some of his favorite musician/friends. Early on, they booked prestigious shows for the Washington Park Rose Garden Amphitheater and Cycle Oregon, and quickly became favorites at Portland night clubs and ballrooms. In 2004, the band released their debut CD, Jungle Nights, to an enthusiastic house at the Aladdin Theater in Portland, Oregon. When National Public Radio put the third track, "Concerto for Trumpet" (written by Harry James) on their Open Mic website, it received one of the very highest public ratings ever. The Woolies have continued to play an extremely wide variety of shows, with "….a new twist on the music of the flapper era: Jitterbug music, Big band, Swing. The raucous, slippery, foot-happy jazz you'd expect to hear at the legendary Cotton Club. … hard to resist …" -The Oregonian
CONCORDIA NEIGHBORHOOD ASSOCIATION PRESENTS
Tuesday, August 5th for National Night Out
MALCOLM NOBLE'S COOL BREEZE
(Danceable R & B, Funk & Soul)
Malcolm Noble's "Cool Breeze" is a beloved fixture of the city's R&B, soul and funk scene. Malcolm believes in community mentorship and always takes special care to create performance opportunities for various musicians within Cool Breeze, and give them the chance to shine on stage.
When Cool Breeze takes the stage, the shack starts shaking with people who can't help but groove on the dance floor. This band is a favorite Saturday night feature at Portland's famous "Clyde's Prime Rib" and they draw huge crowds of devoted followers who dress to the nines and show up in style.
Malcolm feels compelled to create a non-profit organization for musical youth outreach and mentorship within the community with guidance he received in his youth. He has a mission to share his knowledge and experience to help support and mentor young minds that may need guidance from someone who knows what it will take. Malcolm produces and promotes others that are well on their way within the industry of entertainment in the quest of keeping music alive and creating positive opportunity within the community.
Malcolm Noble

The Shanghai Woolies

Devin Phillips

Trixy and the Nasties

StruEendo Norteno Banda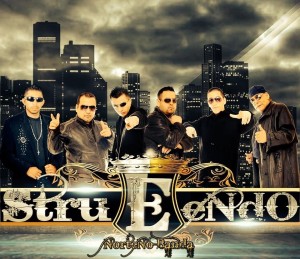 This year's Fernhill Concert Series was made possible by the generous donations of neighborhood businesses and organizations. Thanks to our generous
Fernhill Concert Sponsors-
We couldn't do it without them!
CHAMPION SPONSORS:
Collage, Concordia Neighborhood Association, Concordia University, & Umpqua Bank
MAJOR SPONSORS:
Morel Ink & Port of Portland
CONTRIBUTING SPONSORS:
Inventif Solutions, Legacy Health, & McMenamins Kennedy School, Mike & Emily Watson
GOOD NEIGHBOR SPONSORS:
Concordia Area Massage Professionals, Cully Association of Neighbors,
Gazelle Natural Fibre Clothing, Grasshopper Boutique
Guided Lotus – Hypnosis, Coaching & Weight Loss Programs, Lombard Animal Hospital
New Seasons Market, Phil Broussard Design & Illustration, St. Michael's Lutheran Church
Smiles on Sandy, & Tutor Doctor
FOOD VENDORS
Invite you to enjoy Food & Drink at the concerts!
Aladdin Café: Fresh & Tasty Mediterranean Food
Whole Bowl: Rice & Bean Bowls with Trimmings & Special Sauce
Island Daydream Shave Ice: Natural Shave Ice, Fresh Juices
Village Crepery: Crepes with Savory & Sweet Fillings
Popcorn Publishers: Mouth Watering Kettle Corn
Nuts NW: The Perfect Combo of Roasted Nuts & Chocolate
We would also like to extend a special thank you to everyone who supported our fundraising concert on June 5th at the Kennedy School:
Bassotto Gelateria, Bunk Sandwiches, CNA Volunteers, Everyday Wine, The Know, Jaime McGeathy, McMenamins Kennedy School, Nepo 42, Pete Krebs & his Portland Playboys, Sextant Bar & Galley, Lynn Shisler, Sugarpuss Beauty Petite Spa & Boutique, Tamale Boy, UpCycles, & Via Chicago
REMEMBER TO SUPPORT THE PEOPLE WHO SUPPORT YOUR NEIGHBORHOOD!