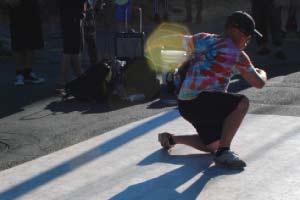 Do you have a soft-spot for Senior issues or get hyped-up about Health & Wellness?  Perhaps you've got an affinity for arias and the Arts, or have been known to happily hyperventilate over History?
Now is your chance to put your penchant for writing where your passion lies, all while helping your neighborhood newspaper "kick it up a notch" in terms of providing more engaging articles that speak to the diverse interests of Concordia neighborhood residents.
Concordia News recently launched a new and energized volunteer Media Team that is scouting for community members who want to put their passion to print or social media by writing on a subject area of their interest for this monthly, community newspaper. Volunteer writers do the interviewing and/or writing, and the other Media Team volunteers do the rest, including editing (in other words, you don't have to be an expert writer), layout, graphic design, posting to the Concordia Neighborhood Association website, Facebook, etc.
Potential subject areas are many, including Real Estate or Business News & Issues, Neighborhood Culture & History, Senior Interests, Schools, the Arts, etc. If you have a subject area of interest that isn't mentioned here, bring it to the attention of the Media Team – all ideas will be considered.
As busy lives sometimes supplant volunteer efforts, in an effort to keep the Media Team well-supplied with volunteers, feel free to let us know if you have an interest in editing, graphic design or layout, advertising sales, website updating or Facebook posting. The more the merrier!
To be included on the email list for Media Team news and meeting notification, to join the Media Team, or to express interest or make an inquiry about taking on a subject area for Concordia News, contact the CNews Managing Editor by emailing CnewsME@ConcordiaPDX.org.